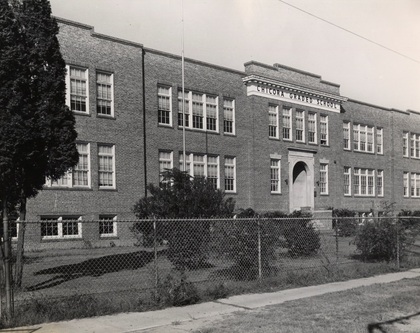 The building rots while politicians twiddle their thumbs.
How did the deterioration of Chicora Elementary School happen? Who dropped the ball and allowed thieves to scour all copper from the building? Who allowed the building to deteriorate to its current dilapidated state? Why has nothing happened to secure the building since the City of North Charleston took possession from CCSD?
No one should evince shock over the Charleston County School District's allowing the building to crumble. That's the
modus operandi
of CCSD regarding older schools. However, why has the City of North Charleston allowed the building to sit as "an eyesore and a threat to public safety" in the middle of one of its neighborhoods? Apparently Mayor Summey has other priorities,
such as golf courses.
A reputable organization has proposed a plan to renovate and reuse the almost century-old building, when no one else has come forward.
And the City delays.
Do we really need more foot dragging?